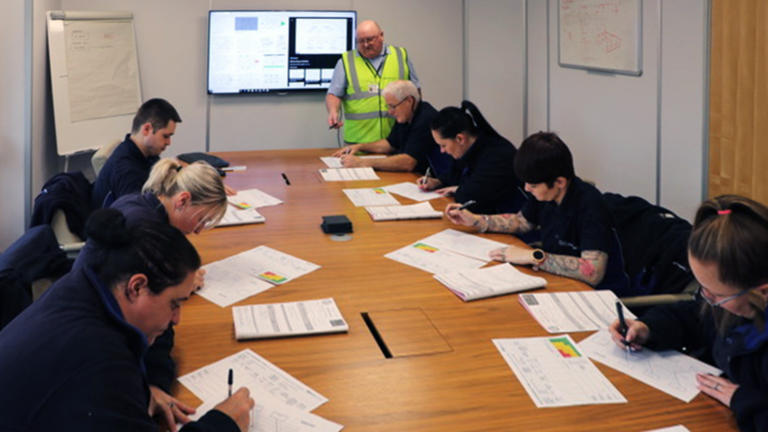 12th November 2019
Linear Plastics increasing investment
Seeding improvement throughout the business
Linear Plastics, leading toolmaker and contract injection moulder, has been increasing investment in Business Improvement Techniques (BIT) for all its staff.
Thanks to continuing market demand Linear has expanded its workforce by over ten percent in the last two months. The resourcing of training in B.I.T and in Performance Manufacturing Operations (PMO) has accordingly been increased.
We see training for all staff here as absolutely essential. Indeed, from day one, it is a fundamental requirement of service.

Andrew Harrison

— LP General Manager
No matter what job title you may wear at Linear you are therefore extremely likely to join a cross-functional team that will be guided by Linear's expert partner — More Training — in a hands-on approach to improving the company's operations and business.
Linear sees an expert and competent facilitator as key to the process. Harrison notes that 'having worked with More Training over the years they are our partner of choice. They provide us with training of the highest quality via supportive and very knowledgable staff.'
Fundamental BIT topics can include:
Effective team working
Reducing costs
Applying statistics
Applying workplace organisational techniques
Analysis & problem solving
Business Improvement Techniques is a formally recognised City and Guilds qualifications which equips the student in the details of the subject matter and provides a platform for further study and expertise.
There are four levels to the BIT course module, completion of which can lead on to the ILM management qualifications — also achieved by several members of the Linear Plastics team.