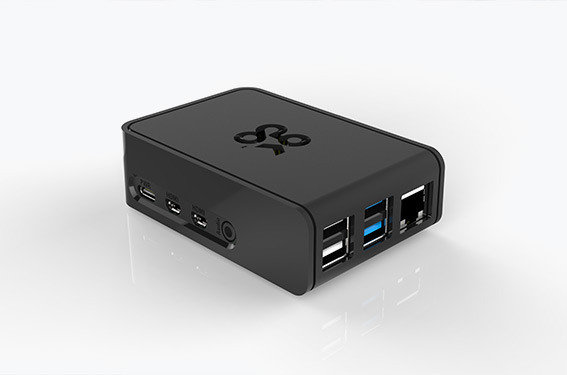 01
Client
One Nine Design — a design consultancy specialising in product design to manufacture — has been working with Linear Plastics since 2018.
One Nine Design views Linear Plastics as a partner capable of providing all of the requisite technical support in order to satisfy demanding OEM clients and to enable One Nine Design to maintain its cutting edge in a very competitive marketplace.
Linear's know-how and partnership benefits include all matters of tooling design and manufacture (CAD and CAM based), injection moulding, assembly, quality assurance, and materials know-how. This also includes all expertise in recycling, ecology, product stewardship and end-of-life design.
All of these competences and services are carried out at the South Wales plant of Linear Plastics — just 30 minutes away from One Nine Design in Pencoed, Wales.
02
Challenge
For some years now the Raspberry Pi home computer has attained iconic status for its useages in the worlds of education and value-for-money home computing.
The Raspberry Pi Foundation is a UK-based charity that works to put the power of computing and digital-making into the hands of people all over the world. It engages millions of young people in learning computing through a thriving network of clubs, schools and events — providing low-cost, high-performance single board computers and free software.
Needless to say when it came to producting the 4th iteration of the world-popular computing brand the stakes were extremely high for all concerned.
One Nine Design needed to find a manufacturing partner of excellence — one that could be trusted with all the core technical competences while also contributing to timescale and the launch of the most successful Rapsberry Pi computer yet.
Linear believes that not many enterprises would be equal to the task of supporting a project with such a challenging time-line, also needing to utilise its full range of competencies in order for the client to be successful.
03
Approach
Cooperation between all parties was key from the outset.
When Linear Plastics was contacted about manufacturing the enclosures for the new Raspbery Pi 4, it set about creating a manufacturing concept which could respond to the extremely challenging product launch and ramp-up targets set by One Nine Design.
Linear Plastics took responsibility for the project from tool concept and design, on through the manufacture of a suite of six tools, each with bespoke automation end of arm tooling, and then into full series manufacture.

The design-for-manufacture and industrial design from Linear Plastics, and the subsequent mould-making and production at the company played a signifcant part in helping the 4th generation redesign into the marketplace.
Once the mould tools were delivered, Linear Plastics set-about sampling and gaining approval ahead of the product launch and initial ramp-up phase of nearly 500,000 units including both colour and geometry variations.
All variants of the enclosures for this new, most powerful computing iteration required post moulding assembly prior to being boxed in bespoke point of sale packaging.
Although the enclosures for this mass produced consumer product could be seen as simply functional wrapping, high quality aesthetics were also a pre-requisite from the One Nine Design team, and again Linear Plastics delivered.
The objectives for Linear Plastics, therefore, were not only to offer the best possible design-for-manufacture services but to also schedule and execute the manufacturing itself in as timely and efficient a manner as possible, and at the best possible quality level.
The Raspberry Pi 4 project's key objectives were met on time and in full by the 110 strong Linear Plastics workforce under the leadership of Gareth Bassett, owner and MD, and Andrew Harrison, General Manager.